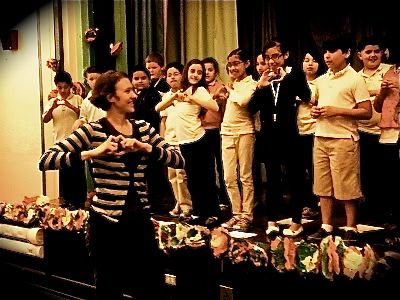 Teaching Experience and Education
I work with children from the area, donating lessons and time to help create inspiration within young people through self-expression.
In addition, I've taught at the nationally recognized
School of Rock
. There I helped young musicians develop their skills in writing, performing, and technical proficiency.
Further, l've worked with 5 and 6 year olds at
Capuchin Soup Kitchen
in Detroit. 
Currently, I teach songwriting and music/movement through
InsideOut Literary Arts Project
and
Living Arts
, two local arts organizations that helps place artists in classrooms to share, teach, and help inspire. In addition, I am a songwriting tutor at
DIME
, Detroit Institute for Music Education, a music college where I instruct young songwriters to hone their craft and develop storytelling strategies.
I attended Wayne State University, where I studied English, with a focus in Art History, Music, Theater, and the Fine Arts.
GUITAR LESSONS: One hour lessons - $20-$30 based on ability to pay.

PIANO LESSONS:   One hour lessons - $20-$30 based on ability to pay.

VOCAL LESSONS:  One hour lessons - $20-$30 based on ability to pay.
STAR2 - Educational Workshop


STAR2 – Success Through Artistic Rhythm & Rhyme.

Enhance the Student Experience through Performing Arts & Literacy With Artist-in-Residence Programming.

Offer your students an outstanding opportunity through the STAR2 five-week song-writing workshop with artist-in-residence, Ms. Audra Kubat. During these sessions students will be engaged in the joy and power of poetry and self- expression through song, taking their written words and amplifying that energy and emotion through musical application.

Audra Kubat is an award winning singer/songwriter living and working as a musician in the metro Detroit area. Audra is currently recording her sixth studio album and is a well- known artist in the folk music community. With a formal education in the fine arts from Wayne State University, Ms. Kubat brings a depth of creativity and artistic technique to the classroom yet is able to open students to the freedom of expression and rhythm through song.

Through Artist-in-Residence experiences, basic literacy skills are reinforced and critical and analytical abilities are enhanced. Students will exercise their imaginations and cooperative team skills while participating as a group in writing and performing an original song.

Through STAR2 teachers will be exposed to additional approaches that can be applied to teaching writing and self-expression while observing and participating in the weekly sessions. Teachers will provide support and share in the discovery of the powerful emotional connection we, as people, feel toward words put to music in song.

Ms. Kubat will lead each participating classroom through a culminating performance, emphasizing the pride and self-confidence gained through the performing arts.
Five-week, up to Ten-week sessions for STAR2 program (one 50 minute session per week) plus one added performance: $500 to $1000 per classroom.